Hey guys. Do you like or have you ever used the Alien Mod by SMOK? Today we'll first be covering the SMOK AL85 Mod which is the modern generation of the ultra-compact systems inspired by the beloved Alien 220W.
SMOK RHA85 Mod implements a great balance of ergonomics and incredible range for its size. Powered by a top-loaded 18650 battery, it has a power output range of 1 to 85W alongside a sophisticated temperature control that has onboard support for Ni200 Nickel, Titanium, and Stainless Steel heating elements. Moreover, the RHA85 provides various Memory Modes and drawing effects.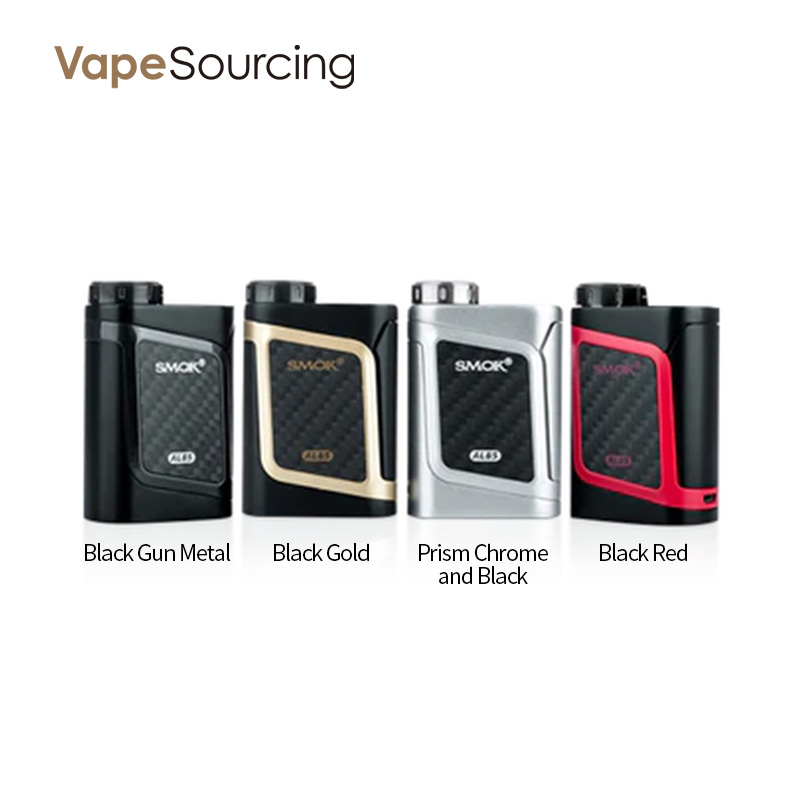 At last, the RHA85 Mod integrates a squeeze to fire mechanism while showcasing the epicenter of functionality within the OLED display, providing extensive information within an easy-to-read operational interface. A crowning achievement in the ultra-compact output class, the SMOK RHA85 Mod exhibits unparalleled size to performance ratios in the industry.
Where to buy: https://vapesourcing.com/smok-rha85-mod.html
Parameters
Material: Premium Zinc Alloy
Size: 71 * 48 * 27mm
Battery: Single High-Amp 18650 Battery(Not Included)
Power Range: 1W–85W
Voltage Range: 0.5V–9.0V
Working Modes: VW mode, TC mode, Memory mode
Drawing Effects: Hard, Norm, Soft
Resistance Range (VW Mode): 0.1ohm–3.00ohm
Resistance Range (Temperature Mode): 0.06ohm–3.00ohm
Temperature Range: 200°F-600°F/100°C-315°C
Display: Full-Matrix OLED Display
Threading: 510
You may also like: smok trinity cena