Hey guys. Today let's first look at the Degree Vaporesso. It is an intelligent pod mod vape with completely revolutionary features. Don't miss out if you like it. Ok, here we go!
Vaporesso Degree Kit is an artistic pod system with many finish options. Powered by a built-in 950mAh battery and equipped with the AXON chipset, it can fire from 5 to 30W and supports the pulse mode. Under this mode, the device will continuously give you a hit throughout your puff (every 0.02s) – not just from the initial fire - giving you more powerful, flavorful clouds with every puff. To ensure the best flavor production, the AXON chipset is designed with auto temperature control technology, preventing dry hits and resulting in flavorful puffs while extending coil longevity. Besides, the AXON can automatically identify the pod used and set the correct wattage range to prevent misuse. When the CCELL pod is used, the default setting is 10W, while the MESH pod is best used at 20W. And the wattage can be manually adjusted via two buttons at the bottom of the control face.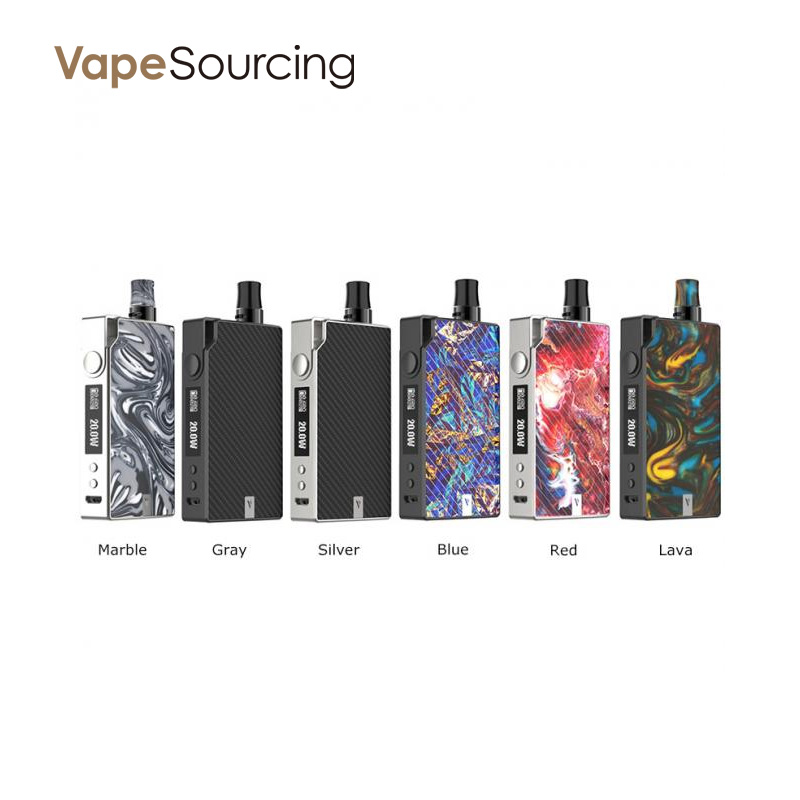 Pods of the Degree come with two versions, both versions have a 2mL capacity and can be refilled via an easy-access PTF filling port. Airflow is located on the mouthpiece to prevent leakage and the filling port is adjacent, so you don't have to remove the pod to top off the juice reservoir. Moreover, the Degree has a 0.69" OLED screen which will indicate "low e-liquid" to notify you when a refill is required and the device will not fire until the pod's juice level is adequate. Heating elements are different according to the different pods. Inside the CCELL pod is a 1.3ohm CCELL coil, it is best with nicotine salt based e-liquids. Or, you may prefer the MESH pod, it has an integrated 0.6ohm meshed coil which is best for standard e-liquids.
Where to buy: https://vapesourcing.com/vaporesso-degree-kit.html
Parameters
Size: 41.5 * 90.5 * 16.45mm
Power Range: 5-30W
Battery: Built-in 950mAh
Refillable Capacity: 2ml
Refillable Method: PTF
Drip Tip: 510 Drip Tip
Display: 0.69"OLED Screen
Charge Current: DC5V/2A
You may also like: drag micro vape