Hey guys. Today we'll first look at the Joyetech Exceed X Kit. If you are looking for a portable yet versatile vape mod kit, then you shouldn't miss it. OK, let's stuck in.
Joyetech Exceed X Kit comprises of the Exceed X Mod and the Exceed X Atomizer. Mainly constructed from Zinc Alloy, the mod adopts a high-quality surface treatment process, making it stand out from the others by its design, purity and elegance. Powered by a built-in 1000mAh battery, it can last a long vaping time and supports three levels of power output. It only takes 30 minutes to fully charge the battery via the Type-C charging port near the bottom of the device. Above the charging port is a LED indicator light, it will show the different power outputs in three colors, Green for High, Blue for Medium, and Red for Low.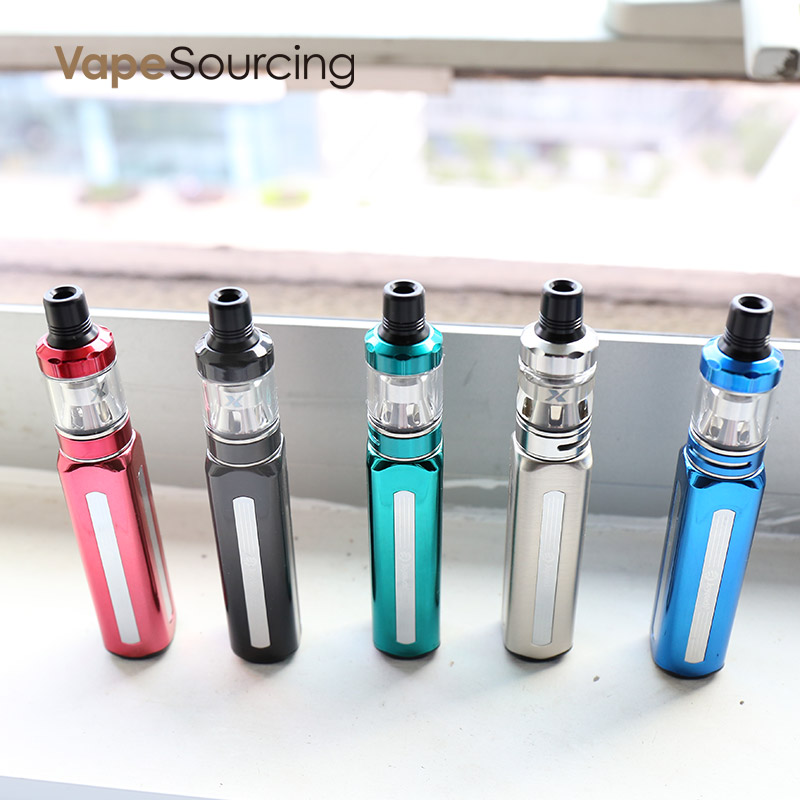 As for the Exceed X Atomizer, it can hold up to 1.8ml of e-juice and features a childproof top filling system. Compatible with all EX series coils, this atomizer can be competent for almost all kinds of vaping styles. Plus the accurate bottom adjustable airflow system at the bottom, the atomizer will bring you a personalized vaping experience.
Where to buy: https://vapesourcing.com/joyetech-exceed-x-kit.html
Parameters
Size: 117.2 x 23.4 x 24.4mm
Battery Capacity: 1000mAh
Tank Capacity: 1.8ml
Maximum output wattage: 13W
Input Voltage: DC 5V
Coil Type: EX-M 0.4ohm; EX 0.5ohm; EX 1.2ohm Coil Head
Power Mode: Constant Power Output (3 Levels)
Port: Type-C
Max Charge Current: 2A
You may also like: Topside Dual Carbon Price