Guys, good day. This time I'm gonna bring a new perfect DTL match of a RTA and a box mod. The RTA is the Blotto by Dovpo while the mod is the Aegis X by GeekVape. Ok, here we go!
We first look at the Aegis X Mod Price. It is a finely created box mod and can be paired with a myriad of atomizers on the market today. Equipped with a dual 18650 battery layout, the battery storage slot is accessible from the bottom, unlocking the hinged door to accept cells of a 18650 size. The Aegis X Mod has received a rating of IP67, preventing dust and water from affecting the electronics and hardware of the Aegis X.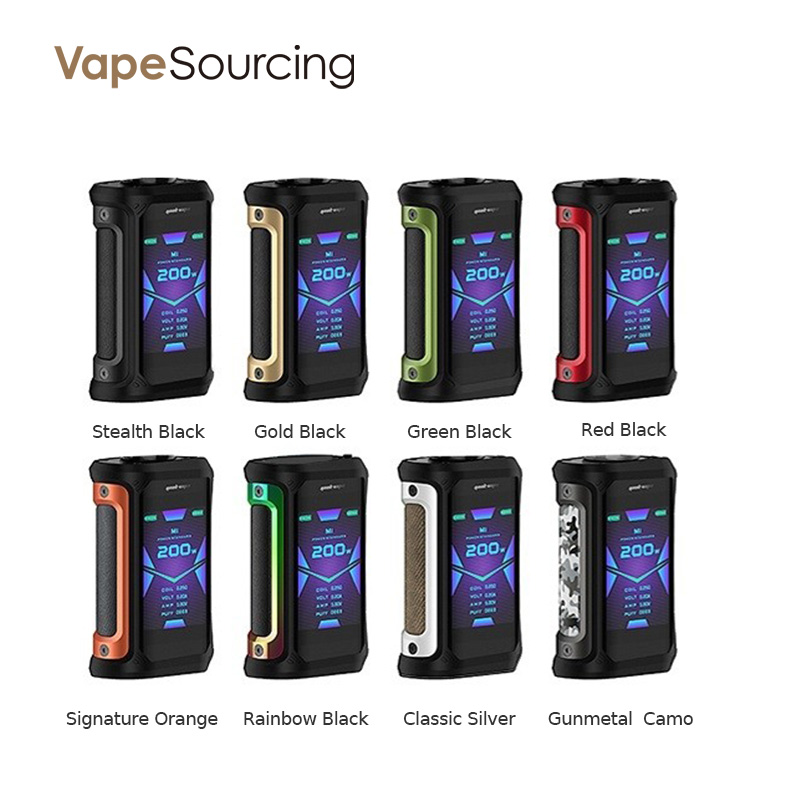 Furthermore, the AS 2.0 chipset unlocks a comprehensive temperature control suite with an impressive intelligent atomizer detection to dial in the ideal vape settings. The Aegis X temperature control suite has compatibility with nickel, titanium, and stainless steel wire compatibility.
Then is the Dovpo Dovpo Blotto RTA. It is designed by the famous youtube vape reviewer Sam Parson and features dripper-like flavor production. Consisting of the drip tip, top cap, chimney, glass tube, and the build deck, this RTA can be completely detached. Inside the tank, the dual post build deck can work with both single and dual builds. Moreover, there are adjustable honeycomb style air holes which direct air directly to the coils.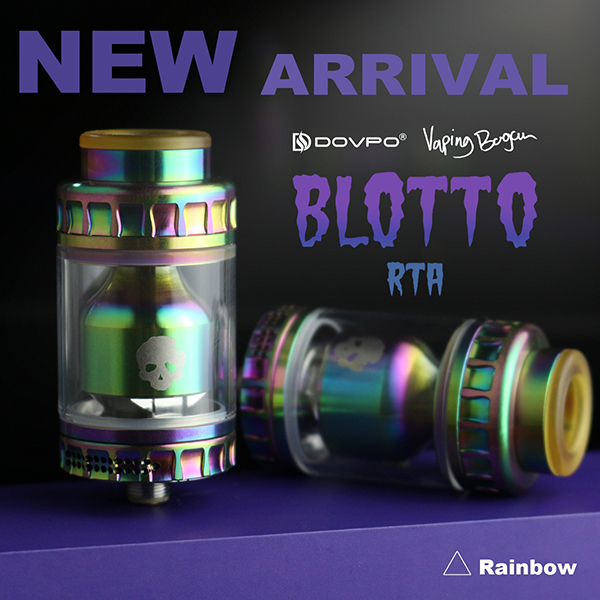 242-degree internal airflow ensures the best possible flavor production, similar to what you would find in an RDA setup. Three juice reservoirs are available for this RTA: a 2mL standard glass, a 6mL bubble glass and a 6mL bubble tube which is made of Ultem. In this way, you can make the Blotto more portable, give it a bigger juice capacity and have a different appearance. Adding juice to this RTA is a breeze. Simply twist and remove the top cap and add e-liquid through either of two filling slots. Large filling slots ensure a mess-free process.